Scholar Biography
Can Wastewater Treatment Plants Cope with Future Nanoparticle Loading Scenarios?
Project Dates: 3 October 2016 - 2 October 2020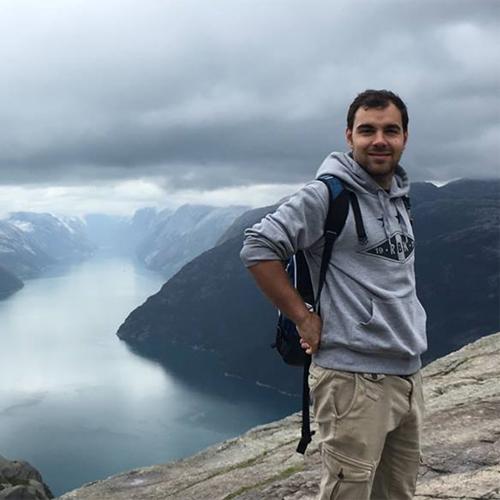 Currently based at University of Strathclyde, Valerio is undertaking his PhD in Civil and Environmental Engineering under the supervision of Prof. Vernon Phoenix and Prof. Charles Knapp. His research aims to gather and provide relevant knowledge on the effects of different classes of engineered nanoparticles on urban wastewater treatment plants.
He holds a BSc in Science and Technology for the Environment at University of Padua (Italy, 2013). In the same Athenaeum, in 2015, he discussed his MSc in Marine Biology. During this two years course, he spent one year, for his master thesis between NTNU (Trondheim, Norway) and Medical University of Innsbruck (Austria). His project focused on the ecotoxicological assessment of the impact of silver nanoparticles and crude oil water soluble fraction, either as single contaminants or as a mixture, on the marine copepod Calanus finmarchicus. While waiting for the beginning of his PhD project he worked for three months at DTU Aqua (Hirtshals, Denmark), on microbiological control during -in captivity- early life stages of European eel (Anguilla Anguilla) at EEL-HATCH.
To view Valerio's latest knowledge exchange outputs please use the relevant links below: